A leaking radiator can be nothing short of frustrating. We have used radiators in great condition ready to be your replacement! With such a large variety we're certain we can find a radiator that fits your truck cooling needs. Contact us today to give us more info.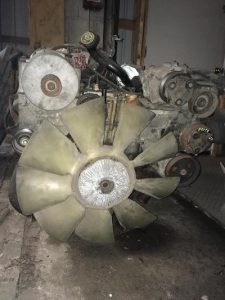 We have multiple 7.3L International Engines on the lot! Contact us for more info!
Read More
Contact us to tell us more about the parts you're looking for!
Looking for something else?
No worries! We have many more parts than we could ever list here on our website. Contact us and tell us about the specific part you're looking for and we'll see what we have in stock!