We have so many Caterpillar engine parts that we needed to dedicate an entire room to them! Our selection of CAT engine parts is massive, so contact us to give us more info on what you need and we can give you more details on our current parts selection and pricing.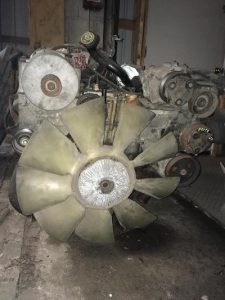 We have multiple 7.3L International Engines on the lot! Contact us for more info!
Read More
Contact us to tell us more about the parts you're looking for!
Looking for something else?
No worries! We have many more parts than we could ever list here on our website. Contact us and tell us about the specific part you're looking for and we'll see what we have in stock!